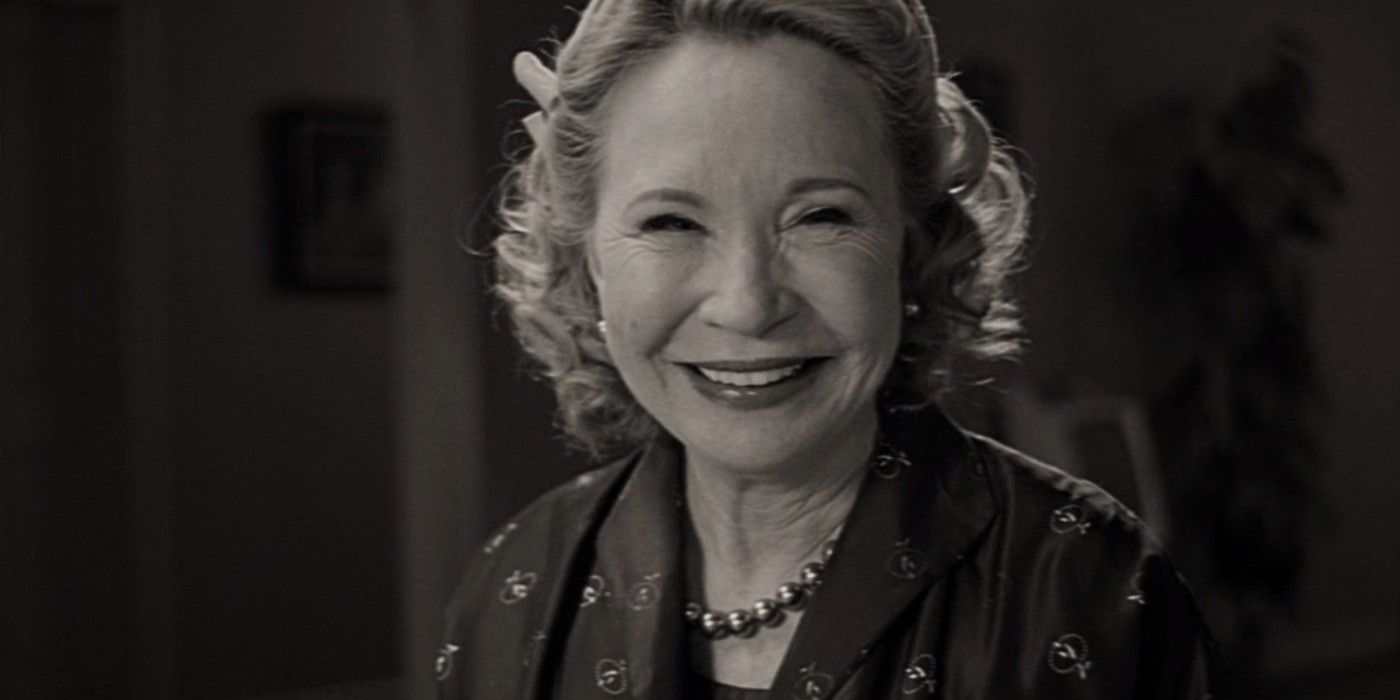 Debra Jo Rupp will still appear in future WandaVision episodes. The sitcom legend is officially part of the MCU through the Disney+ show; she plays Mrs. Hart — the wife of Vision's boss, Mr. Hart. The character has appeared in the first two outings of WandaVision and she's still slated for more moving forward.
The MCU is expanding to the small screen with a string of produced shows exclusively for Disney+ starting with WandaVision which also effectively kicks off the delayed Phase 4. Set after the events of Avengers: Endgame, the series reunites Wanda and Vision attempting to live a simple life as newly-weds in the suburbs. The pair is joined by a string of familiar MCU faces like Randall Park's Jimmy Woo and Kat Dennings' Darcy Lewis; Meanwhile, Teyonah Parris is debuting grown-up Monica Rambeau. But, it also functions as the debut vessel for newcomers like Kathryn Hahn as Agnes, as well as, Rupp and Fred Melamed as Mr. and Mrs. Hart.
Related: Does WandaVision Reference Thanos' Infinity War Snap?
Following Rupp's appearance on WandaVision's first two episodes, Rupp confirms that she will reprise her role as Mrs. Hart in future outings in a new interview with Collider. Interestingly, the actress first played coy about her involvement in the series moving forward, but eventually gave away the detail saying: "Fingers crossed, yes. I think you will." She, however, didn't give any indication at what point she'll appear again. In any case, this is more than enough to keep an eye on her character and the potential role she plays in the bigger narrative of WandaVision.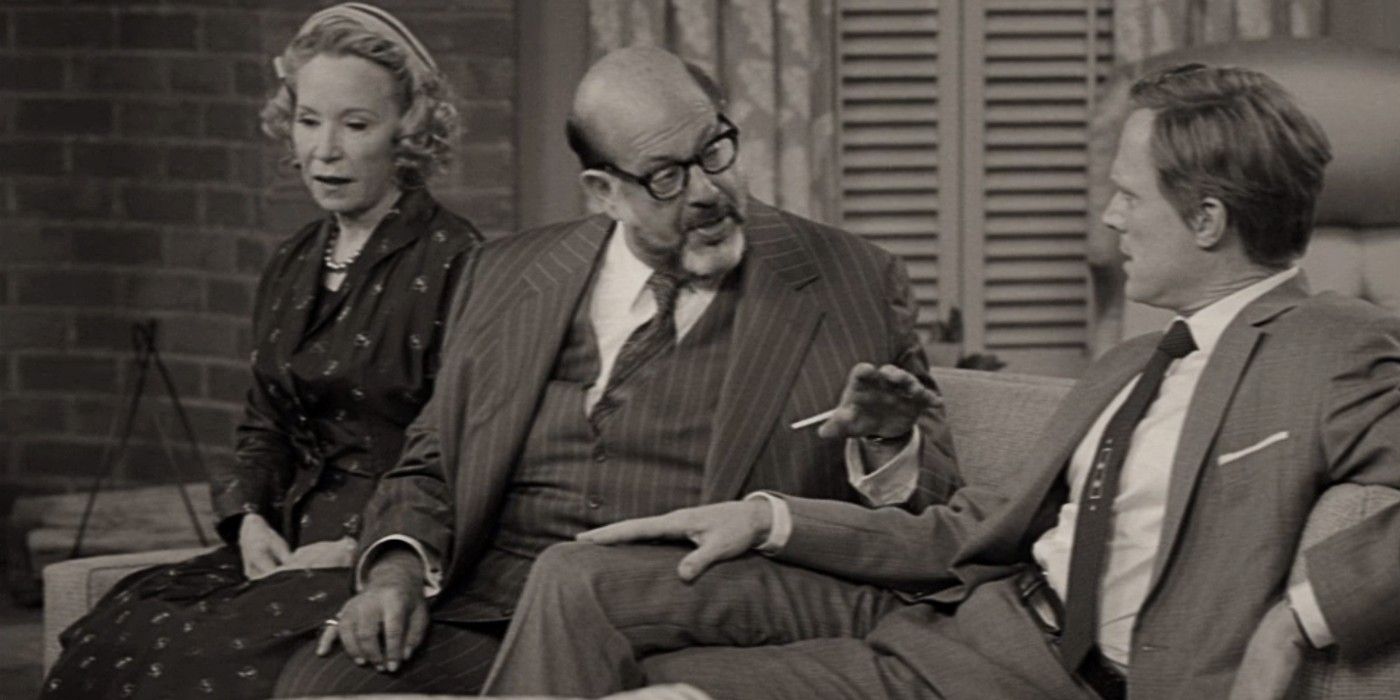 Wanda and Vision hosted the Harts in the first episode of the show, but when Mrs. Hart appeared in the next outing during the town show, Mr. Hart was interestingly nowhere to be found. It's curious if this has anything to do with what happened to him during the dinner where Mr. Hart almost died, but considering how they ended the night on a good note, it may not be because he now has something against Wanda and Vision. Instead, his absence might be an indication of the slow unraveling of Wandavision's real narrative since his persistent questioning kind of put Scarlet Witch on the spot. Wanda may have read this as a threat to the perfect life she is living with Vision and if the beekeeper's emergence was any indication, she's willing to go to great lengths to ensure that her fantastical world is secured.
The first two episodes of WandaVision leaned heavily on its sitcom inspiration, but there's also a promise that eventually, it will transform into something more familiar for MCU fans. With that turn, it's curious if Rupp's Mrs. Hart will still be part of the show by that point. Perhaps like Geraldine, who really is SWORD agent Monica, she also has a different identity in the real world that will be revealed towards the end of season 1.
More: WandaVision: The Fake Commercials Are From Wanda's Worst Memories
Source: Collider