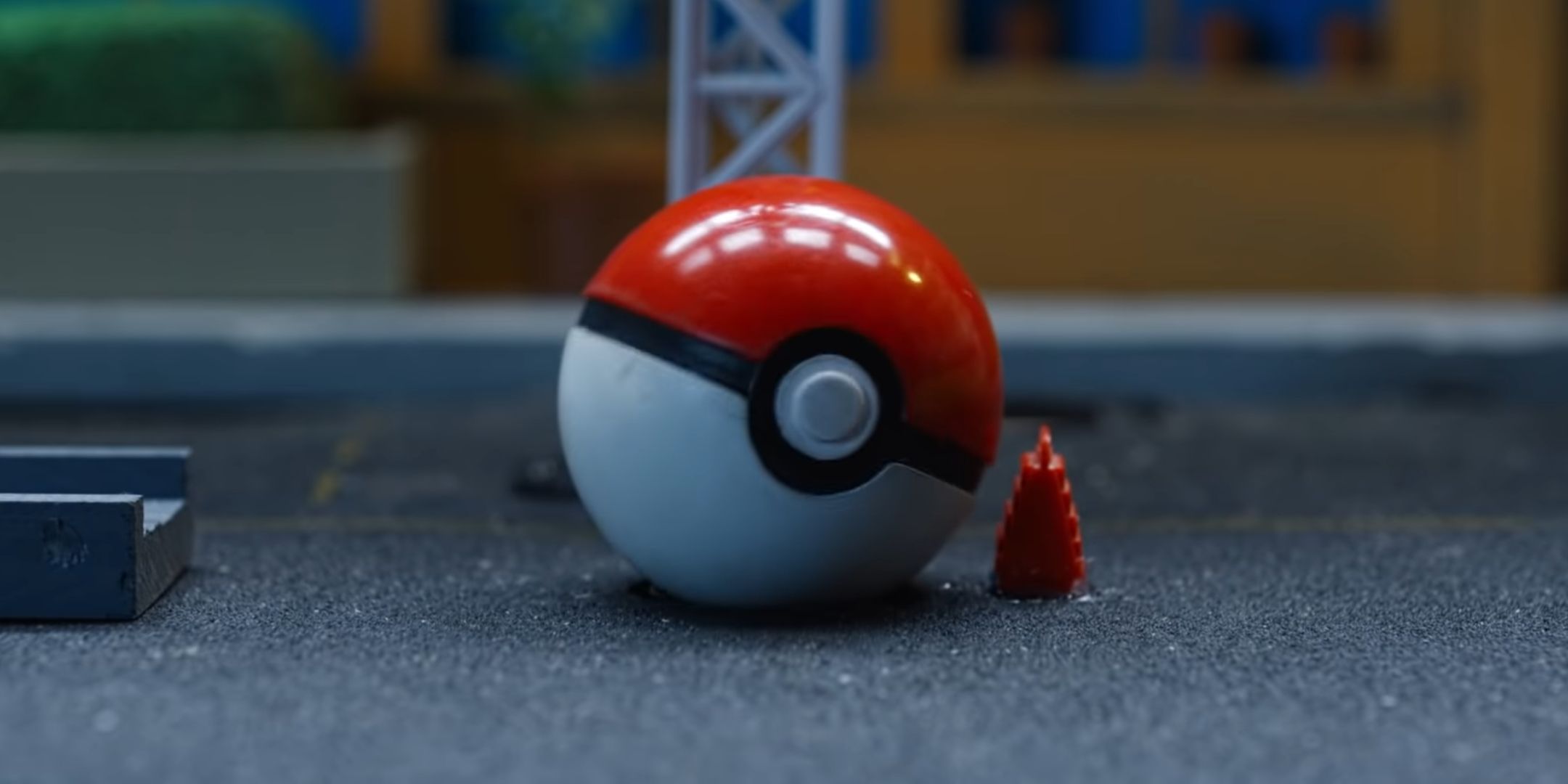 The Pokémon Company has kicked off its 25th anniversary celebrations with a video tribute and love letter to each generation of the games that make the incredibly successful multimedia franchise tick. With next month's Pokémon Day marking the franchise's quarter-century, the company has formally begun 2021's festivities.
When it comes to celebrating its anniversary, the Pokémon franchise historically has not held back; last year, it announced new Mythical Pokémon Zarude and added special Max raid battles in Pokémon Sword & Shield for Pokémon like Mewtwo and the original Kanto starters. With the 25th anniversary looking to be a landmark celebration for the franchise, which could perhaps even entail the reveal of potential Pokémon Diamond & Pearl remakes, fans should prepare to be wowed.
Related: Pokémon Let's GO Leaks Reveal Cut Content Including Breeding, Storylines, & More
Earlier today, the official Pokémon YouTube channel posted a short video showing the original, reliable Poké Ball traveling along a course through the different generations, all rendered in a delightful arts and crafts style. First, an original Game Boy depicting a trainer battle in a Gen I game is starts a Rube Goldberg machine, sending the Poké Ball rolling down a nostalgia-lined course lined with Pokémon plushies and game cartridges galore. Throughout the video, the plushes and figures in the background progress from Kanto Pokémon, trainers, and locales all the way through those introduced in the Galar region, with Corviknight making an appearance at the end.
The course also features clips from the original 1999 Pokémon anime, as well as a brief cameo from a chibi figure of N, the antagonist from Pokémon Black & White. The video also features several recreations of prominent locations, such as the pokéball factory from Gen VI. Big franchise earner Pokémon GO even gets a nod when the Poké Ball activates a PokéStop, turning it from blue to purple just like it does in the game, while the Team Mystic, Instinct, and Valor banners can be seen in the background. As a piece of nostalgic fan service, the video executes its job perfectly, but it leaves one to wonder what, if any, potential teases for The Pokémon Company's future announcements may be hidden or implied in the finer details.
Pokémon's official anniversary is a little over a month away, but reaching 25 years is a significant milestone for any entertainment franchse, and the company already has plenty planned to mark the occasion. This video tribute is full of heartwarming nostalgia, but it is also far from the only thing The Pokémon Company has in store for fans. A long-awaited Pokémon Direct is rumored for February and, considering the timing, players should prepare for potentially huge reveals, as well as more touching tributes and interesting merchandise drops that are more of this well-made video's speed.
Next: How to Find (& Catch) Ferroseed in Pokémon GO (Unova Collection)
Source: Pokémon