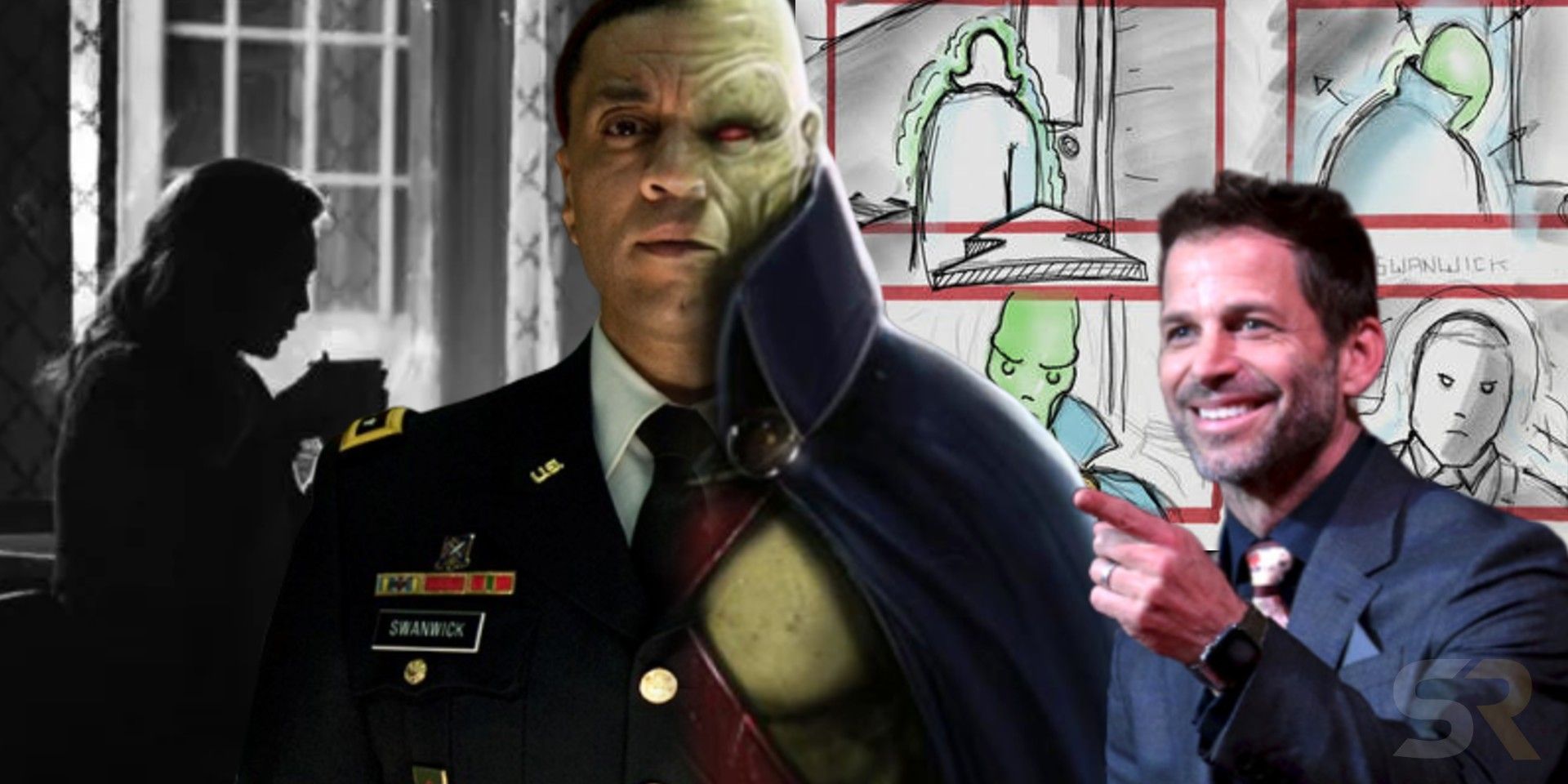 Actor Harry Lennix confirms his Martian Manhunter will be a part of Zack Snyder's Justice League. Following director Zack Snyder's exit from the DCEU's Justice League in 2017 and his replacement by Joss Whedon, fans were quick to campaign for the release of Snyder's original film. Whedon changed much of what Snyder originally had planned, and fans believed Snyder deserved the chance to see the project through. After years of advocating for the Snyder Cut, their wishes came true last year with the confirmation his Justice League will be released on HBO Max in March.
Snyder's Justice League will be drastically different from the version released in theaters years ago, as it contains different storylines and characters. One such character will be Lennix's Martian Manhunter. In both Man of Steel and Batman v Superman: Dawn of Justice, Lennix played General Calvin Swanwick. Fans had theorized Swanwick was actually Justice League member Martian Manhunter, but it wasn't until Snyder unveiled an unused storyboard that it was confirmed. Up until now, Snyder was unable to bring Lennix's Martian Manhunter to life.
Related: How Justice League's Martian Manhunter Reveal Would've Changed The DCEU
Hot on the heels of Lennix stating he filmed new scenes for the Snyder Cut, the actor took to social media to confirm Martian Manhunter will have screentime in Justice League. Lennix posted a meme on social media alluding to the original Snyder-revealed storyboard in a way that confirms he'll finally become Martian Manhunter in the film. "Finally putting the rumors to rest," Lennix wrote alongside it. You can see his full post down below.
Many have already anticipated a Martian Manhunter scene in Justice League, but Lennix's confirmation only makes things more exciting. Since Lennix has been a part of the DCEU since it first began in 2013 and has yet to reach his character's full potential, it's amazing to realize it's finally happening now. Snyder cast Lennix with the intention of having him play Martian Manhunter, and after all this time, fans will get to see him as the green-skinned alien.
Presumably, fans will have to wait until Justice League begins to roll out on HBO Max before they see Lennix's fully formed Martian Manhunter. Though it hasn't received a concrete date, Snyder confirmed it will be released in March, and that it will be a four-part miniseries. Whether it will drop all at once or will be a weekly event remains to be seen, but excitement is at an all-time high. In just two months, Snyder's original DCEU vision will be realized, and fans couldn't be more thrilled.
More: Justice League Snyder Cut Trailer Teases Martian Manhunter Appearance
Source: Harry Lennix/Twitter